What is Provisional Patent?
A provisional patent is a preliminary step and is obtained to get protection before being able to file a complete patent. To get a complete patent, a lot of details of the design and its specifications are required. When a person is involved in R and D even if they do not have a fully formed design or process that is patentable, they may obtain a provisional patent to protect their work. The main reason for allowing provisional patents is to provide security and a form of interim protection to investors and inventors until they are fully able to pursue a complete patent.
Advantages of having an Provisional Patent
Cost effective: The provision for provisional patents is given under that Act to ensure that in the case where the investor/inventor does not have the financial threshold to file for a complete patent or hire a patent agent, they are given time to do so.
Interim protection: When one file for a provisional patent and the filling is approved, the filer is then protected for 12 months from the date of the initial filing.
Tag: Upon obtaining a provisional patent, the inventor /investors may use the tag of 'Patent Pending' when they try to find the commercial potential of their new design/process.
When a person has a provisional patent and wishes to abandon trying to get a complete patent, he may do so without worrying about the cost of the whole process.
A provisional patent is an optional step. If the inventor/investors are able to submit for a complete patent, it is always better to do so to avoid setbacks.
What information a provisional patent contains?
The name/title of the invention/design /process
Provisional specification
Description of the invention
Field and objective of the invention
How to file a Provisional Patent ?
The following are the steps to file a provisional patent:
Form 1: This form is used for application for grant of patent. It must be signed and submitted within 6 months of the filling of the basic application.
Form-2: This form will contain provisional specifications. You must write 'PROVISIONAL SPECIFICATION' and mention the title, name of the applicant. Also, in this form you must give description of the invention.
Form-3: A form used for corresponding foreign patent application.
Form 5: It is declaration of inventor ship.
Form 26: A form declaring the power of attorney to authorize the Patent Agent.
Form 28: A form to claim as a small entity – Submission of the drawing/illustration/design of the invention.
All these have to be submitted in accordance with the Patent Rules (2003).
What our customer say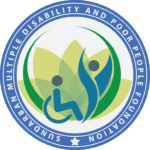 Abul Kashem Sahani
Chief Functionary – Sundarban Multiple Disability and Poor People Foundation
" Never visited their office, but a strong relationship developed over years. My NGO is created and maintained by TRUSTLINK"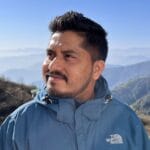 Akash Dutta
Co-Founder – Adorable Vacation LLP
"Best experience !!! Team TRUSTLINK helped us in our LLP incorporation. Hassle free service with top quality supervision. Highly recommended"
Prabir Kumar Bose
Founder Director – Vaibhavi Shaambhavi Foundation
"Great experience working with them. They're truly amazing service given unit…… I love there works..❤️"
Anjan Mallick
CEO – Mhelp Technologies
TRUSTLINK is providing very good service with affordable price. Very trustworthy organisation to deal with.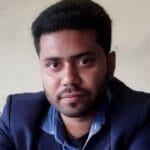 Imtiaz Ahmed Molla
MD – Whelm International Pvt Ltd
TRUSTLINK has an excellent team and the service delivery performance is outstanding.