Website - A core requirement of any business today
Web design and development is an umbrella term that describes the process of creating a website, that becomes a core requirement of any business so far as primary visibility and credibility is concerned. Like the name suggests, it involves two major skill sets: web design and web development. Web design determines the look and feel of a website, while web development determines how it functions. Hence, web development can include engineering, design, content development, client liaison, scripting, security and e-commerce development. A web designing is the graphic part that is responsible for designing the layout, usability, and visual appearance of a website, whereas web developing is the more technical part that builds and maintains the core structure of a website. TRUSTLINK, over the years developed a strong team of professionals capable of taking time bound projects with high efficiency.
Technologies we work on
For web design and development, TRUSTLINK primarily focus on emerging technologies as well as business positioning for building high performing websites that gives our clients great experiences working with us.
.
Impact of a good website on your business
A good website has significant impact on your business, particularly how your target market and prospects view your business.. Some positive impacts a website can have on your business are as follows:
A website helps you to penetrate your market segment against your competitors.
It has the ability to boost your credibility.
Creates more visibility for your business if optimized for search.
Building a website with a clear goal and strategy will help you to increase leads and sales, ultimately helping you grow your business. Some of the top reasons why your business needs a website are:
Establish a web presence by providing your target audience a point of reference.
Solidify your credibility with 24X7 online presences.
Provide detail information about your business ready for anyone and anytime. A website is an amazingly effective tool that delivers information, demonstration anytime on demand.
Market your business online – At current scenario if you are not showing up online, you are definitely losing business and your valuable time.
Generate Leads – whether you are advertising online or offline, a website has tremendous capacity to generate leads.
Generate Sales – With the capacity to boost your sales and bottom line, a great website works for your business 24X7, even when you are asleep.
What our customer say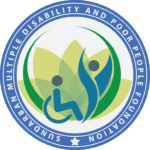 Abul Kashem Sahani
Chief Functionary – Sundarban Multiple Disability and Poor People Foundation
" Never visited their office, but a strong relationship developed over years. My NGO is created and maintained by TRUSTLINK"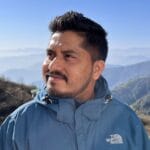 Akash Dutta
Co-Founder – Adorable Vacation LLP
"Best experience !!! Team TRUSTLINK helped us in our LLP incorporation. Hassle free service with top quality supervision. Highly recommended"
Prabir Kumar Bose
Founder Director – Vaibhavi Shaambhavi Foundation
"Great experience working with them. They're truly amazing service given unit…… I love there works..❤️"
Anjan Mallick
CEO – Mhelp Technologies
TRUSTLINK is providing very good service with affordable price. Very trustworthy organisation to deal with.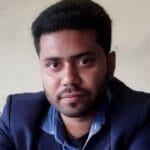 Imtiaz Ahmed Molla
MD – Whelm International Pvt Ltd
TRUSTLINK has an excellent team and the service delivery performance is outstanding.