What is payroll and payroll outsourcing
Payroll is an operation that includes a gamut of tasks and process starting from onboarding a new joiner on payroll, establishing payroll policies, defining pay components, collecting inputs, calculating and verifying payout, processing salary, distribution of pay slips, tax-filing, accounting and reporting.
Being an indispensable function for any organization, proper payroll management demands specialization and clear understanding of applicable laws I systematic processing of employees payroll.
Payroll outsourcing is the process of hiring a service provider to manage payroll administration. Our dedicated team of professionals can impart you with complete full-fledges payroll services for your employees. We offer a flexible and comprehensive payroll service, which may cut a significant administrative burden from management allowing companies to focus primarily on the core business operations.
Key benefits of payroll outsourcing
Managing an in-house payroll department can be challenging for micro-companies, startups that are still in their initial developing phase. Most of such companies work without a human resource or accounting professionals onboard. Payroll outsourcing is an excellent option to avoid hiring additional employees or contracting with respective specialists or professionals. In different ways payroll outsourcing is an excellent option now-a-days:
Time Management: Payroll outsourcing teams come with a team of experts, who knows their works very well and close their assignments seamlessly. But, employees of an organization or the owner take care of their core works where they specialize. So, hiring of payroll outsourcing reduces considerable time in processing as well as reduces risk of errors that can be a burden for the organization in future.
Reduce Risk: Payroll outsourcing model helps small businesses avoid mistakes and tax compliances penalties.
Motivated Workforce: Outsourcing of payroll ensures timely and accurate salary disbursements consistently. If payment and salaries are not paid on time, employees may become unhappy which in turn affects the overall productivity of a company.
Cost Reduction: Outsourcing of payroll helps in reducing cost of labour as well as government penalties, which can be costly for any startup or small business running on a limited budget. Outsourcing dedicates payroll team ensures correct filing of taxes and other compliances.
Payroll Management Process
Defining payroll policies: In an organization, amount of pay out to an employee depends upon some factors which are determined by the payroll policies of the organization. The primary company policies that are counted are: Attendance Policy, Leave & Benefit Policy, Pay Policy and Reimbursement Policy.
____________________________________________________________
Collection of Inputs and Validation: That includes all the information and relating to payroll process like, employee joining date, salary structure, incentive structure, investment declaration, bill disbursement, overtime & leave encashment and many more. Proper validation of the collected inputs as per company policy.
______________________________________________________________
Payroll Calculations: Based on the inputs, payroll calculation process determines gross salaries, deductions, taxes. Subtraction of total deductions from gross salary determines the final payment that employees receive. There are separate calculations for any voluntary deductions that employees opt to.
______________________________________________________________
Post-Payroll Activities: Post payroll activities include:
Review, generate and issue of pay slips, TDS reports, cash reports.
Reviewing bank reports.
Maintenance of statutory compliance, govt. filings and mandatory deposits with governments.
Advantages with TRUSTLINK
With the adoption of latest technologies and domain experts, the risk of error is significantly reduced.
Reliable service support with expert consultation makes the process smooth.
We keep in mind the requirement of proper integration of our payroll process with your organizational framework.
Our fully outsourced service offers complete peace of mind by ensuring that your business functions are well taken care of and your company is also legislation compliant.
View More
.
What our customer say
Dr Mukhtar Ahmed
Founder of CHARON DISHA
"Customer Service, Relation, Behavior & Nominal Fee, I am Really Happy"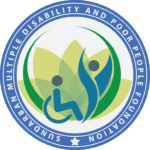 Abul Kashem Sahani
Chief Functionary – Sundarban Multiple Disability and Poor People Foundation
" Never visited their office, but a strong relationship developed over years. My NGO is created and maintained by TRUSTLINK"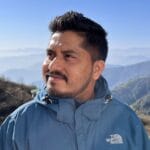 Akash Dutta
Co-Founder – Adorable Vacation LLP
"Best experience !!! Team TRUSTLINK helped us in our LLP incorporation. Hassle free service with top quality supervision. Highly recommended"
Prabir Kumar Bose
Founder Director – Vaibhavi Shaambhavi Foundation
"Great experience working with them. They're truly amazing service given unit…… I love there works..❤️"
Anjan Mallick
CEO – Mhelp Technologies
"TRUSTLINK is providing very good service with affordable price. Very trustworthy organisation to deal with"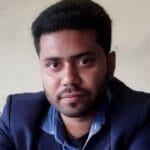 Imtiaz Ahmed Molla
MD – Whelm International Pvt Ltd
"TRUSTLINK has an excellent team and the service delivery performance is outstanding"