About EPF and ESIC
EPF and ESIC are the most important schemes formulated by the law for the benefit of employees under any organization. In both the schemes a predefined percentage of salary/wage is deducted and a proportionate amount is added to it by the employer and the total amount is deposited in the account of the concerned employee for his/her future benefits. TRUSTLINK not only help you in the process of EPF and ESIC Registration, but also in the management of EPF and ESIC accounts.
EPF and ESIC are autonomous organization under the Ministry of Labour and Employment. Employees State Insurance (ESI) is a self-financing social security and health insurance scheme for Indian workers and employees. Whereas Employees Provident Fund (EPF), popularly known as PF is a retirement savings scheme developed by the Government of India for all salaried employees in India.
Eligibility Criteria for PF and ESIC Registration
Eligibility Criteria for PF Registration
Based certain criteria as per law, all organizations or factories must go for PF Registration mandatorily for the benefits of their employees. The general criteria are:
Any factory or Organization having at least 20 or more employees needs to get themselves registered under EPF Scheme.
Employer's liability to deduct and deposit EPF arises for all employees with wages/salary of Rs 15000 per month.
However, establishments less than 20 employees may get themselves voluntarily registered.
The employees drawing a pay of more than Rs 15000/- can still become a member of EPF voluntarily with the consent of the employer and Assistant PF Commissioner.
Eligibility Criteria for ESIC Registration
ESIC Registrations are mandatory for organisations based on the following criteria:
Mandatory for all organisations listed under Factories Act and Shops & Establishment Act.
Establishments or Factories having 10 or more employees have to register themselves under ESI Scheme.
All employees having salaries/wages not exceeding Rs 21000/- per month should be covered under ESIC scheme.
Benefits of PF and ESIC Registration
Benefits of PF Registration
Amount deposited through EPF scheme in the accounts of the employees acts as a savings for the employees and can be withdrawn any time for any emergency. The total amount can also be obtained post retirement.
PF Amount and interest withdrawn on maturity or after minimum 5 years of continuous employment will be exempted from any income tax liability.
Employees leave the organization can withdraw 75% of their PF amount on completion of one month of employment and balance can be withdrawn on completion of 60 days of employment.
In case of death of employee, the nominee will get the PF amount and interest accumulated over the period.
With the introduction of online EPF services, employees can access their EPF Funds with universal account number.
Benefits of ESIC Registration:
ESIC Registration ensures reasonable medical care, comprehensive medical care and medical investigations for insured employee and his/her family members.
Medical treatment facility within ESI Medical Institutions to insured employee and spouse.
Sickness benefits, enhanced sickness benefits and extended sickness benefits to employees.
Assured payments to insured as long as disability continues.
Dependent of the insured get benefits on demise of the insured due to employment injury.
Paid maternity leaves for a period of 26 weeks and 6 weeks in case of miscarriage.
Benefits of Unemployment Allowance and Vocational Rehabilitation Allowance.
What our customer say
Dr Mukhtar Ahmed
Founder of CHARON DISHA
"Customer Service, Relation, Behavior & Nominal Fee, I am Really Happy"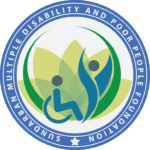 Abul Kashem Sahani
Chief Functionary – Sundarban Multiple Disability and Poor People Foundation
" Never visited their office, but a strong relationship developed over years. My NGO is created and maintained by TRUSTLINK"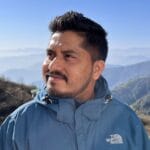 Akash Dutta
Co-Founder – Adorable Vacation LLP
"Best experience !!! Team TRUSTLINK helped us in our LLP incorporation. Hassle free service with top quality supervision. Highly recommended"
Prabir Kumar Bose
Founder Director – Vaibhavi Shaambhavi Foundation
"Great experience working with them. They're truly amazing service given unit…… I love there works..❤️"
Anjan Mallick
CEO – Mhelp Technologies
"TRUSTLINK is providing very good service with affordable price. Very trustworthy organisation to deal with"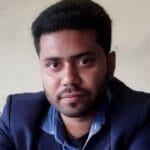 Imtiaz Ahmed Molla
MD – Whelm International Pvt Ltd
"TRUSTLINK has an excellent team and the service delivery performance is outstanding"