Your reliable recruitment partner to enrich your human capital
Recruitment Services includes the overall process of identifying, sourcing, screening, shortlisting and interviewing prospective candidates for the specific roles as per criteria set by our clients and continue the process of final interviewing by respective clients and followed by onboarding support of selected candidates.
Talent search skills are most important parameter of a successful talent acquisition and closure. Having an expertise of more than a decade, we in TRUSTLINK focuses primarily on analyzing exact target resource population to contact potential candidates based on JD set by our clients. A unique mixture of both technological tools and human intelligence enable us to execute targeted closures. Our recruiters possess the expertise and contacts not only to support any recruitment project professionally, but also represent our clients professionally to candidates ensuring confidentiality, time bound delivery and cost-effectiveness.
Industry we cover for Recruitment services
Sourcing talent across industry spectrum in diverse skills consistently requires recruiters with depth and seamless co-ordination. Our recruiters have that expertise to ensure volume hiring across skillset and geographies consistently and have regular pipeline of talent pool in BFSI, FMCG, Retail, Infrastructure, Healthcare, Automotive, Telecom, IT, E-Commerce and other related sectors. Major industries we serve are:
BFSI, NBFC
Healthcare & Pharmaceuticals
Real Estate, Infrastructure & Engineering
IT and E-Commerce
Retail, SMCG & FMCG
Our Recruitment Process at a glance
We adopt a balanced recruitment process that benefits our clients to streamline the total onboarding process in a smoothest possible manner taking a definite deadline.
Formulating a perfect Job Description: Formulating a perfect job description is pivotal to a successful closure. We primarily emphasize to make a detail and complete JD for a particular profile which is important for profile searching.
Identification of right Candidate: Our professional team of recruiters then formulates a specific profile search parameters for the particular profile to find the right candidate. Searching parameters differ from profile to profile as well as demographics.
Leveraging existing assets: Due to our long association with the manpower industry and marketplace, our wide network of relationships allows us to specifically target right candidates. Our existing available database also helps us to reduce our action time.
Shortlisting of Candidates: On the basis of client's requirements and our subsequent search, we identify the potential candidates and after proper evaluation we prepare the shortlisted candidates for final presentation to interview process.
Profile Sharing: We share the shortlisted profiles to client for review and further evaluation. As per clients directives final shortlisted candidates are sent for further interview process. We provide all possible communication and supports to clients to get the interviews done in a desires manner.
Post Selection Support: We ensure that expectations of both client and candidates met by taking an active part in the post selection negotiation process.
Follow up: After acceptance, we come always in support of our esteemed clients for any further support for the particular closure.
Recruitment Service from TRUSTLINK
An expertise of more than a decade.
Right integration of human intelligence and technology.
Customized services.
Committed to credibility and confidentiality.
Flexible professional approach.
Capacity to take quick assignments.
What our customer say
Dr Mukhtar Ahmed
Founder of CHARON DISHA
"Customer Service, Relation, Behavior & Nominal Fee, I am Really Happy"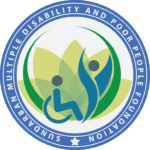 Abul Kashem Sahani
Chief Functionary – Sundarban Multiple Disability and Poor People Foundation
" Never visited their office, but a strong relationship developed over years. My NGO is created and maintained by TRUSTLINK"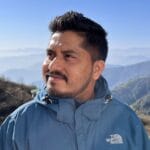 Akash Dutta
Co-Founder – Adorable Vacation LLP
"Best experience !!! Team TRUSTLINK helped us in our LLP incorporation. Hassle free service with top quality supervision. Highly recommended"
Prabir Kumar Bose
Founder Director – Vaibhavi Shaambhavi Foundation
"Great experience working with them. They're truly amazing service given unit…… I love there works..❤️"
Anjan Mallick
CEO – Mhelp Technologies
"TRUSTLINK is providing very good service with affordable price. Very trustworthy organisation to deal with"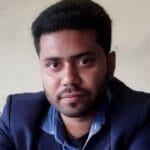 Imtiaz Ahmed Molla
MD – Whelm International Pvt Ltd
"TRUSTLINK has an excellent team and the service delivery performance is outstanding"