Book Keeping - Basic Step of an Organised Business
Book Keeping is the process of recording on a regular basis of company's financial transactions into organized accounts. With proper book keeping, companies are able to track all information on its books to make key operating, investing and financing decisions.
Accurate book keeping is crucial to external users, which includes investors, financial institutions, or the government – people or organizations that need access to reliable information to make better investments or lending decisions. Simply, business entities rely on accurate and reliable book keeping for both internal and external users.
A Necessity for any Growing Business
Book Keeping is actually the base of accounting department of any company or entity. It is very crucial for an organization in different ways:
Can prepare a more accurate budget – A budget creates a financial roadmap for any business. Regular book keeping gives an opportunity to business owners to review its income and expenses accurately and estimate a future budget more accurately.
Keeps yourself prepare for tax returns – With the implementation of book keeping process, businesses will have financial information ready for mandatory tax filing, thus saving cost, time and tension.
Maintains organized records – Businesses of any size cannot afford to make any mistakes and book keeping can regularly help with that.
Easy to set business targets – For a growing business, it is not possible to set a logical business target without the analysis of sufficient accurate data, that can only be made available by book keeping team.
Government Regulations & Compliance – Orgnisations or companies need to comply with different government regulations through filing of its different financial statements relating to business. Organisations practicing regular book keeping are more well placed to face such government formalities.
Extra peace of mind – Book keeping keeps a businessman ready for any exigencies. One need not launch any new assignment for any sudden requirement of financial data of its business. Book keeping keeps everything ready to pick.
Clearer picture for a business – Book keeping enables a business owner to see clearer picture of his/her business. It reflects the all parameters of any business.
What our customer say
Dr Mukhtar Ahmed
Founder of CHARON DISHA
"Customer Service, Relation, Behavior & Nominal Fee, I am Really Happy"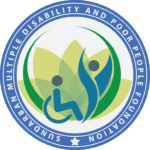 Abul Kashem Sahani
Chief Functionary – Sundarban Multiple Disability and Poor People Foundation
" Never visited their office, but a strong relationship developed over years. My NGO is created and maintained by TRUSTLINK"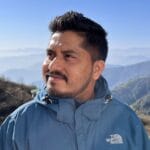 Akash Dutta
Co-Founder – Adorable Vacation LLP
"Best experience !!! Team TRUSTLINK helped us in our LLP incorporation. Hassle free service with top quality supervision. Highly recommended"
Prabir Kumar Bose
Founder Director – Vaibhavi Shaambhavi Foundation
"Great experience working with them. They're truly amazing service given unit…… I love there works..❤️"
Anjan Mallick
CEO – Mhelp Technologies
"TRUSTLINK is providing very good service with affordable price. Very trustworthy organisation to deal with"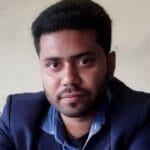 Imtiaz Ahmed Molla
MD – Whelm International Pvt Ltd
"TRUSTLINK has an excellent team and the service delivery performance is outstanding"