Who we are
TRUSTLINK is a business service company providing business support services to micro, medium, small and enterprise businesses. It is a first of its kind in India providing its services in multiple business support function verticals.
In its initial journey TRUSTLINK was a small partnership firm in 2009 formed with a vision to cater its services to corporate in the field of human resource and accounting with legal name Pronet Management Services. Over the years it strengthens its foothold across the industry spectrum with its capability to hold the clients expectations. Increasing beliefs by our clients inspire us to make it big with more innovative ways to offer our services.
Transource Business Solutions Private Limited was formed in 2021 under the Companies Act 2013, the only organization in India to offer wide range of business support services to micro, small, medium and enterprise businesses across a wide range of service functions including human resource services, accounting, taxation, certifications & licenses, intellectual property rights, business & legal documentations, business compliance, promotion, digital and web support services and many more. With its brand name TRUSTLINK, organization now gradually adding more relevant services for businesses on its every step.
The innovative efforts of TBSPL has been recognized by Department of Promotion of Industry and Internal trade in 2022 by conferring Startup India Recognition.
TBSPL has got ISO 9001:2015 on Quality Management Systems and implemented the same throughout its organizational process.
Motive behind the Initiative
More cost and time for running a business: It is observed that, day by day its becomes costlier to run a business specially for micro, small and startup businesses due to increasing burden of support functions other than core business operations. Government regulations become more stringent along with increasing business compliance requirements on each field. In that scenario, getting all such services from a single access point is always helpful due to cost minimization for both service provider and organizations. TRUSTLINK is exactly trying to establish such a single access point for those organizations with a promise of reliable service with cost optimization for businesses. It also reduces considerable action time for organizations to respond to any business service requirements.
Business Service with clarity: It's a knowledge driven industry and in that era of marketing gimmicks and online promotion, most of the clients are remained confused about the actual messages passed by most of the service providers due to skillful intentional hiding of facts and costs of a service. We made an organization, where our prospects will get total clarity of facts and costs in simple languages. To be more precise, there is no place for "hiding cost" in TRUSTLINK and service promises are as real as possible as we strongly believe in retention concept.
To be more localized: While the industry in now-a-days going online and most of the services are available online throughout the country from a single operating office. Exceptionally, though TRUSTLINK is offering its services online anywhere in India, ultimate objective of us is to localization of services by settling SDCs (Service Delivery Centers) in different locations across the country. We believe offline market penetration is more important to offer better solutions to our clients. TRUSTLINK has started that mission and sets a target of 172 SDCs at its first phase.
Our Vision & Mission
Vision: To be a preferred business services company by providing innovative, best-in-class business support services
Mission: To ensure quality support to our clients consistently in the areas of business services and help them to achieve their business challenges.
Organizational Credentials
Company Name       : Transource Business Solutions Private Limited
Registered Office      : 83, S P Mukherjee Road, 5th Floor, Kolkata – 700026
CIN                          : U74999WB2021PTC243516
GSTN                      : 19AAICT5163E1Z6
DIPP                       : DIPP111838
What our customer say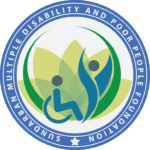 Abul Kashem Sahani
Chief Functionary – Sundarban Multiple Disability and Poor People Foundation
" Never visited their office, but a strong relationship developed over years. My NGO is created and maintained by TRUSTLINK"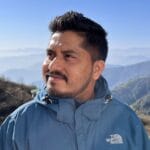 Akash Dutta
Co-Founder – Adorable Vacation LLP
"Best experience !!! Team TRUSTLINK helped us in our LLP incorporation. Hassle free service with top quality supervision. Highly recommended"
Prabir Kumar Bose
Founder Director – Vaibhavi Shaambhavi Foundation
"Great experience working with them. They're truly amazing service given unit…… I love there works..❤️"
Anjan Mallick
CEO – Mhelp Technologies
TRUSTLINK is providing very good service with affordable price. Very trustworthy organisation to deal with.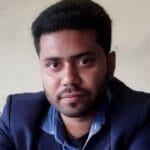 Imtiaz Ahmed Molla
MD – Whelm International Pvt Ltd
TRUSTLINK has an excellent team and the service delivery performance is outstanding.