About manpower outsourcing
Manpower outsourcing is the process of hiring a third-party service provider to handle specific functions or operations within a business. The third-party service provider, or outsourcing company, takes on the responsibility for providing skilled and qualified workers to carry out the work required by the business.
Manpower outsourcing can be used for a variety of functions within a business, including IT services, customer service, marketing, human resources, accounting, and more. The outsourcing company provides the necessary expertise, resources, and infrastructure to carry out these functions, allowing the business to focus on its core operations.
Manpower outsourcing can offer several benefits for businesses
Cost-effectiveness: Manpower outsourcing can be more cost-effective than hiring and training employees in-house, as it eliminates the need for costly overheads such as office space, equipment, and staff.
Expertise: Manpower outsourcing companies can provide specialized expertise and knowledge that may not be available within the business, allowing businesses to access the latest industry trends and technologies.
Flexibility: Manpower outsourcing can offer businesses flexibility, allowing them to scale up or down their operations depending on their needs.
Time-saving: Manpower outsourcing can save businesses time, as the outsourcing company takes on the responsibility of hiring, training, and managing the workforce required for the business function.
Improved efficiency: Manpower outsourcing can improve efficiency within a business by providing a dedicated team of workers who are skilled and experienced in the specific function being outsourced.
Staffing services from TRUSTLINK
With a perfect mixture of technology and human intelligence and possessing a team of high-end professionals, we have acquired desired expertise to ensure smooth  manpower and staffing services across the industry spectrum. Efficient manpower is the key to success for every organization. We stand for providing tailor-made manpower services for our clients within the stipulated time frame. Seeing the tremendous boom in the industrial sector, the demand for manpower is increasing day by day. So far, we have catered to the needs of a number of industries including retail warehousing, various supply chain services, engineering, petrochemical, health care, IT, hospitality, real estate, banking and finance, electrical engineering, outsourcing industries, etc.
What our customer say
Dr Mukhtar Ahmed
Founder of CHARON DISHA
"Customer Service, Relation, Behavior & Nominal Fee, I am Really Happy"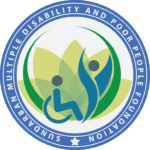 Abul Kashem Sahani
Chief Functionary – Sundarban Multiple Disability and Poor People Foundation
" Never visited their office, but a strong relationship developed over years. My NGO is created and maintained by TRUSTLINK"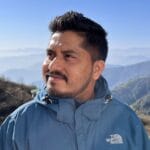 Akash Dutta
Co-Founder – Adorable Vacation LLP
"Best experience !!! Team TRUSTLINK helped us in our LLP incorporation. Hassle free service with top quality supervision. Highly recommended"
Prabir Kumar Bose
Founder Director – Vaibhavi Shaambhavi Foundation
"Great experience working with them. They're truly amazing service given unit…… I love there works..❤️"
Anjan Mallick
CEO – Mhelp Technologies
"TRUSTLINK is providing very good service with affordable price. Very trustworthy organisation to deal with"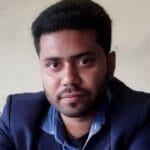 Imtiaz Ahmed Molla
MD – Whelm International Pvt Ltd
"TRUSTLINK has an excellent team and the service delivery performance is outstanding"