ITR1 - The basic ITR form for Individuals
The Income Tax Department of Government of India has divided the Tax payers of Indian resident into several groups. The category is made on the basis of income and its sources. It is also made to ease the process of filing tax.  ITR-1 is also known as "Sahaj Form" and is for the Indian resident whose income should not be more than Rs. 50 lakh in a financial year.
In this article we will elaborate about the details related to ITR-1 Sahaj form, like eligibility of the tax payer, required documents etc.
Eligibility to file ITR-1 Sahaj Form
ITR-1 Sahaj Form is for Indian resident whose income is up to Rs.50 Lakh. An individual person whose income is from the below source can file ITR-1 Sahaj Form.
Income from salary
House property
Pension
Agricultural income (upto Rs. 5000/-).
Savings account interest, from banks, post office, Co-operative society.
Interest from Income tax refund.
Interest received from Enhanced compensation.
Family pension
Income of Spouse
Fee, prerequisites, commission, profits
Documents required to file ITR-1 Sahaj Form
Form 16
Salary slips
Interest certificates from the post office and banks
Form 16A/16B/16C
Form 26AS
Tax saving investment proof
Deduction under the section 80 D and 80 U
Capital gains
Precautions an individual should take to avoid issues while filing the ITR-1 Sahaj Form
To avoid issues in filing the return and getting the refund, an individual should ensure to do the following:
Link Aadhar and PAN
Pre-validate the bank account where an individual want to receive the refund
File the return within the specified timelines
Verifying the return, an individual can opt for e-verification, which is the easiest way to verify the ITR
Filing the responses for the notice received from the ITD within the specified timelines.
What our customer say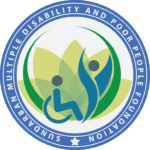 Abul Kashem Sahani
Chief Functionary – Sundarban Multiple Disability and Poor People Foundation
" Never visited their office, but a strong relationship developed over years. My NGO is created and maintained by TRUSTLINK"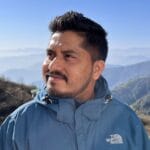 Akash Dutta
Co-Founder – Adorable Vacation LLP
"Best experience !!! Team TRUSTLINK helped us in our LLP incorporation. Hassle free service with top quality supervision. Highly recommended"
Prabir Kumar Bose
Founder Director – Vaibhavi Shaambhavi Foundation
"Great experience working with them. They're truly amazing service given unit…… I love there works..❤️"
Anjan Mallick
CEO – Mhelp Technologies
TRUSTLINK is providing very good service with affordable price. Very trustworthy organisation to deal with.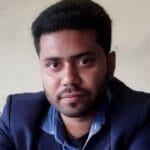 Imtiaz Ahmed Molla
MD – Whelm International Pvt Ltd
TRUSTLINK has an excellent team and the service delivery performance is outstanding.