A brief about OPC Formation
One Person Company Registration in India is a combination sole proprietorship and corporate forms of business. One Person Company (OPC) structure was introduced in India in 2013 as an extension of sole proprietorship. In an OPC, a single promoter gets complete control of the business. Thus, OPC is formed with only one person as a member unlike traditional Company Formation with at least two members It is a suitable business formation for small traders wishing to expand its opportunities with corporate identity. We offer very simple and quick OPC Registration in India.
Advantages over a Sole Proprietorship
Unique Name: Unlike Sole proprietor firm, an OPC name is secure and cannot be copied by others.
Separate Legal Entity: As per Companies Act, an OPC is an artificial judicial person which is a separate legal entity from its Director or Promoter. Thus a OPC enjoys a wider legal capacity to own assets and properties and incur debts whereas the individual member owe no liability towards the company's creditors for debts.
Limited Liability: A Company has a limited liability towards a limited amount of debts. The liability of the single member with reference to the Company's debts is limited to the face value of the share owned by him. This limited liability protection is a unique feature of a OPC in India instead of single ownership.
Smooth Succession: An OPC must appoint a nominee for the OPC. On the death/disability of the promoter/director, company can be succeeded by nominee. He will be entitled to all shares of the OPC and also bears all liabilities.
Few exemptions in OPC Compliance: Some compliance applicable for a Private Limited Company are exempted for OPC, like EGM, Notice of Meeting, Chairman of Meeting etc.
Less Tax Rates: Being a Company an OPC has less Income Tax Rate as compare to sole proprietorship business.
Key benefits of an OPC
Better Image and Credibility in the Market: An One Person Company always carries a better image and credibility in respect of its customers as well as investors. Corporates, Vendors and Government agencies prefer to deal with a Private Limited Company.
Better positioned to raise Funds & Loans: An OPC carries a wide range of options to raise funds from bank loans, Angel Investors and Venture Capitalists in comparison to LLPs and OPCs.
Limited Liability Protection: As a Company, an OPC has a limited liability towards a limited amount of debts. The liability of the member with reference to the Company's debts is limited to the face value of the share owned by them. This limited liability protection is a unique feature of a Private OPC in India that protects the Director personal assets unlike a proprietorship firm.
Less Compliance: OPC is one of the easiest forms of corporate entity. Some filings and compliance are exempted for an OPC, which are applicable for other Company Formations in India.
It is simple to form an OPC
Before going for a OPC Formation in India, one must ensure the minimum requirements of different parameters as per Companies Act 2013.
Company Name Must be Unique: An OPC name must be distinct and unique. The proposed Company Name should not be similar to any existing registered Indian Companies or Trademarks.
One Director: A One Person Company must have a single Director, who must be an Indian citizen and a resident of India. NRI or Foreign nationals cannot do an OPC Registration in India.
Minimum Capital Contribution & Authorized Capital: An OPC may have any Capital Contribution generally starting from Rs 1 Lakh, but must have a minimum Authorized Capital of Rs 1Lakh.
Nominee: There must be one nominee for an OPC to form and he/she must be the resident of India.
Registered Office: For an OPC Registration in India, a Company must have a registered address within India from where the basic business operation will be done. It is not mandatory to be a commercial location.
Easy documentations and process
Documents requirements for OPC Formation in India is very simple and only scan copies of the documents required by the authorities.
Documents of the Directors of the proposed Company
Photographs of the Director
PAN Card, Aadhar Card and Voter ID
Address Proof: Updated Bank statement/Electricity Bill/Telephone Bill/Mobile Bill(not older than 30 days) – any one
Identity Proof: Voter ID Card/Passport/Driving License (any one)
Consent of Director (Format will be provided)
Documents for Registered Office Address
Latest Electricity Bill/Any Other Utility Bill in the name of the owner
Rent Agreement between owner and proposed Company promoter.
NOC from the owner (Format will be provided)
OPC Registration from TRUSTLINK
TRUSTLINK offers attractive package for One Person Company Registration. OPC Registration Package offers the following package with its clients:
Digital Signature with Token
Preparation of MOA & AOA
DIN for Director
PAN and TAN of the Company
PF & ESIC Registrations
Incorporation Certificate
Bank Resolution for Account Opening
Free MSME Registration
Free 1 year web hosting* with ssl.
What our customer say
Dr Mukhtar Ahmed
Founder of CHARON DISHA
"Customer Service, Relation, Behavior & Nominal Fee, I am Really Happy"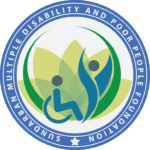 Abul Kashem Sahani
Chief Functionary – Sundarban Multiple Disability and Poor People Foundation
" Never visited their office, but a strong relationship developed over years. My NGO is created and maintained by TRUSTLINK"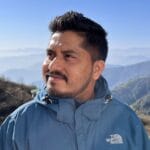 Akash Dutta
Co-Founder – Adorable Vacation LLP
"Best experience !!! Team TRUSTLINK helped us in our LLP incorporation. Hassle free service with top quality supervision. Highly recommended"
Prabir Kumar Bose
Founder Director – Vaibhavi Shaambhavi Foundation
"Great experience working with them. They're truly amazing service given unit…… I love there works..❤️"
Anjan Mallick
CEO – Mhelp Technologies
"TRUSTLINK is providing very good service with affordable price. Very trustworthy organisation to deal with"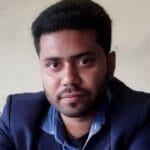 Imtiaz Ahmed Molla
MD – Whelm International Pvt Ltd
"TRUSTLINK has an excellent team and the service delivery performance is outstanding"