Working together is success
TRUSTLINK has always believed in establishing long-term partnerships with its business associates & clients. We believe that the strength of a company lies in the strength of its relationships with customers, partners, employees, vendors & stakeholders.
Over the years, TRUSTLINK has developed 160+ partners across the India. Be it Marketing or Accounting firms, Accountants. CAs, Cost Accountants, Advocates and other reseller companies or individuals, we have separate partnership proposals for all! TRUSTLINK has formalized 2 different partnership programs each of which has been designed after looking into the profiles of various types of partners.
Our Partnership Programs have been designed to enable you expand your business and increase its profitability, regardless of its current size. We can help you leverage new revenue streams by providing a broader range of services. We will also provide you adequate sales support which will help speed up your sales cycles. With TRUSTLINK, you can not only enhance your delivery standard, but also increase credibility which in-turn would make you more competitive in your local market yet generating attractive profit.
RESELLER PARTNERSHIP PROGRAM
The Brand Partnership Program provides you an opportunity to associate with our services which you can sell further and start earning instantly. Besides the full range of our services, this program also enables you include whole range of our services in your product portfolio without mentioning our business name. It will be totally white label and you will have your own relationship manager for support. This partnership program is more suitable for individuals & small companies who have domain knowledge, sales skills and like networking with prospects. As our Reseller Partnership Program, you will be managing the total client interaction process for any service delivery. Elaborate training and technical support will be provided to ensure smooth operation of your business.
REFERRAL PARTNERSHIP PROGRAM
The Referral Partnership Program is more suitable for individuals or small/medium companies who have access to a network with a large community of prospects & can recommend our services to them. You do not need to have any domain knowledge for referring prospects and you will not be required to involve in any hassles of client management or project management. You would get your referral commission straight from our organization.  Our Referral Partnership Program is aimed to develop fresh individuals to work with our organization in our future expansions.
Why Partner with TRUSTLINK?
TRUSTLINK is an initiative of Transource Business Solutions Pvt Ltd, a company registered under Ministry of Corporate Affairs, Govt. of India. The promoter of TRUSTLINK has been in the market since 2009 as a trustworthy organization in B2B as well as B2C market segment. The main reasons behind our long-term business presence are:
Ethical Business Policies
More benefits to its partners as compared to others
Constant support to partners/clients
Maintaining high percentage of repeat customers
Partnership Offer with ZERO investment.
Association with reputed and established brands.
Wide range of services (150 + services) covering total business support functions.
What our customer say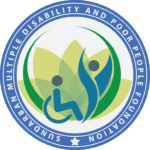 Abul Kashem Sahani
Chief Functionary – Sundarban Multiple Disability and Poor People Foundation
" Never visited their office, but a strong relationship developed over years. My NGO is created and maintained by TRUSTLINK"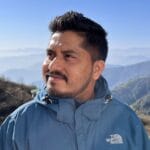 Akash Dutta
Co-Founder – Adorable Vacation LLP
"Best experience !!! Team TRUSTLINK helped us in our LLP incorporation. Hassle free service with top quality supervision. Highly recommended"
Prabir Kumar Bose
Founder Director – Vaibhavi Shaambhavi Foundation
"Great experience working with them. They're truly amazing service given unit…… I love there works..❤️"
Anjan Mallick
CEO – Mhelp Technologies
TRUSTLINK is providing very good service with affordable price. Very trustworthy organisation to deal with.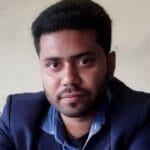 Imtiaz Ahmed Molla
MD – Whelm International Pvt Ltd
TRUSTLINK has an excellent team and the service delivery performance is outstanding.