What does graphic design mean in business?
Graphic design can be used by business houses and companies to promote and sell products through advertising, by websites to convey complicated information in a digestible way through info graphics, or by businesses to develop an identity through branding, among other things. For every business, graphic design works as fuel in igniting the marketing for your company to reach out to people and capture their attention.
Types of graphic design
In graphic design, we mainly focus on the business uses of it throughout the different stages of a business. Our graphic design services include majorly the following purposes.
Branding design: Branding is a type of corporate design that focuses on the visual identity of a company or product. These designers must be in tune with the marketing message a brand wants to send, as well as the target audience they wish to reach. Types of work produced: Logos, website branding, company letterhead, business cards, signage, and company brochures.
Website design: There's a graphic designer behind nearly every website you visit and app you download. These design professionals need a strong sense of user experience design to make sure the sites they design are as user-friendly as possible on both desktops and mobile devices. Types of work produced: Websites and apps.
Print design: The digital age may have changed the world of graphic design, but that doesn't mean there's not still a market for print! These graphic designers specialize in creating work that is meant to be viewed in a physical capacity. Types of work produced: Brochures, flyers, billboards, stickers, stationery sets, T-shirts, mugs and other products.
Publishing design: Graphic designers who work in the publishing industry typically work on books or magazines. They're responsible for creating eye-catching covers that will appeal to the market audience, as well as designing page layouts that present information in a way that's appealing and easy to read. Types of work produced: Book and magazine covers, e book layout and design, magazine spreads, graphs or other images in nonfiction books.
Importance of graphic design in business
Graphic design plays a important role in business growth and creates a competitive edge for companies. Unique and specialized graphic designs increase brand association and reminding that increase sales in long run for any business.
Moreover, in this present day of online business processes, most of the client or customer communications are happing through graphic designs. So, day by day, graphic design requirements are increasing and it becomes a common use to make your customers understand your products or services in a better way.
From branding to digital marketing, graphic design can be used by any business organization to communicate concepts and ideas visually. In a changing world where business is done online, and on the street, great design can set even a small business apart from a major brand. One only have to look at Instagram to see the creativity pouring out of small artisan businesses setting out their stall of products and services to create their following.
Today every business needs graphic designs not only to create impressive marketing materials like brochures, stationery, websites, and social media designs but also to effectively communicate the message to the target audience.
What our customer say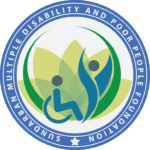 Abul Kashem Sahani
Chief Functionary – Sundarban Multiple Disability and Poor People Foundation
" Never visited their office, but a strong relationship developed over years. My NGO is created and maintained by TRUSTLINK"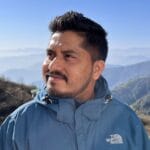 Akash Dutta
Co-Founder – Adorable Vacation LLP
"Best experience !!! Team TRUSTLINK helped us in our LLP incorporation. Hassle free service with top quality supervision. Highly recommended"
Prabir Kumar Bose
Founder Director – Vaibhavi Shaambhavi Foundation
"Great experience working with them. They're truly amazing service given unit…… I love there works..❤️"
Anjan Mallick
CEO – Mhelp Technologies
TRUSTLINK is providing very good service with affordable price. Very trustworthy organisation to deal with.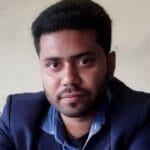 Imtiaz Ahmed Molla
MD – Whelm International Pvt Ltd
TRUSTLINK has an excellent team and the service delivery performance is outstanding.