Application Development for your business
Mobile app development is the act or process by which a mobile app is developed for mobile devices, such as personal digital assistants, enterprise digital assistants or mobile phones. These software applications are designed to run on mobile devices, such as a smart phone or tablet computer.
Generally, an organization goes for an application development when it comes to further scaling of their business. Also sometimes for some businesses, getting a mobile application may be a prime requirements from inception such as online grocery business, online food delivery business etc. We build apps for different types of requirements based on your business objectives.
Type of apps we should choose from
Based on the business requirements and target audience, different types of platforms are used to develop an application. Choosing the best platform for your application is the prior necessity. Selecting suitable mobile application parameters is extremely important for its success. One need to know some technical variety of app development before taking a decision – such as:
Hybrid Apps: It is developed with multi-platform web technologies such as HTML5, CSS and JavaScript and hybrid apps are easy to develop and have fast accessibility. It delivers advantages both the native app as well as the web app development approaches. If you are looking for regular usage, interactivity and offline compatibility, then a hybrid app will be best suited for you.
Native Apps: They are specially designed for a single mobile operating system and cannot work across each and every device. Like Android Apps are developed using Java or Kotlin whereas Objective C or Swift is used for developing iPhone or iPad compatible apps.
Thus the choice of the app platform is very crucial and it won't just influence the developers, but also affects the scope and flexibility of an application.
Benefits that an app can deliver
Developing a cutting-edge mobile app comes with a lot of benefits for your business. A mobile app is capable integrate multiple strategies to attract your customers that will automatically increase your sales. In total a perfectly fit mobile app can benefit a business in numerous ways:
Accessibility from Different Platforms: By developing a mobile app, you will get access to almost every type of online platform. Apps hold the caliber to mail data to clients, evaluation of functions, coupon codes, and force announcements.
Reach Global Audience: Mobile apps help businesses reach a vast target audience and promote building an efficient app marketing strategy.
Increase Accessibility: Mobile apps permit the users to have functional access to products, information, process, and services that they would demand in real-time. Moreover, it enables the business to send notifications about changes in products and services or something new. Even without the internet, the apps perform simple functions. So, apps increase the accessibility of enterprises effectively.
Promotes Brand Recognition: By developing a mobile app, companies can quickly provide quality services to their clients.
Encourage Brand Loyalty: Mobile apps help in notifying the administrator about the users' interest in specific offers and products. Furthermore, it assists in managing committees to plan further for the users and personalized brand loyalty programs.
Increase Sell-Through: Stats say customers spend more time on the company's mobile apps instead of on the company's mobile site. Mobile App Development can help brands in attracting new customers and attain success.
Transform Retail Business & Reduce On-Premise Cost: Mobile apps transform the retail experience, facilitating retailers to meet customer expectations by delivering a unique customer experience. Most businesses are developed and based on mobile apps. This assists in reducing the overhead expenses associated with a brick-and-mortar store development.
Quick Feedback Management: Mobile apps facilitate clients with a convenient platform that allows them to provide feedback about the products and services they use.
Social Media Integration: By integrating social media icons into your mobile apps, the users can share their feedback over various social media platforms. This way, a mobile app is also considered an effective marketing tool for businesses.
Unique Payment & Services: Mobile apps are equipped with distinct features that match varied industries. For example, if you are from the service industry, like healthcare, spa, salon, etc., your app would be best for your target customers to book an appointment.
Nowadays, mobile payment is chosen to make payments.
Quick Access Top Customer Data: With mobile apps, you can get quick and easy access to customer's data. Even by checking out the app's review section, the businesses get an opportunity to analyze the areas of improvement, quality of products and services, etc.
Marketing on the Go: Mobile apps support the on-the-go marketing of businesses with their user-friendly and intuitive support. An app well-equipped with various functions delivers unique value propositions to firms.
Increase Customer Engagement: Mobile apps assist the brands in developing a direct marketing channel between them and their customers, permitting effective and direct communication. With an app, you can send in-app and push notifications to as many customers as you want.
Saves Time: Mobile apps ease the life of the customers by offering them one-touch access and a simple purchasing process.
What our customer say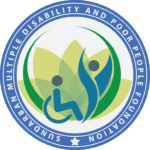 Abul Kashem Sahani
Chief Functionary – Sundarban Multiple Disability and Poor People Foundation
" Never visited their office, but a strong relationship developed over years. My NGO is created and maintained by TRUSTLINK"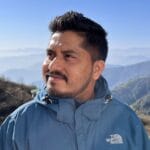 Akash Dutta
Co-Founder – Adorable Vacation LLP
"Best experience !!! Team TRUSTLINK helped us in our LLP incorporation. Hassle free service with top quality supervision. Highly recommended"
Prabir Kumar Bose
Founder Director – Vaibhavi Shaambhavi Foundation
"Great experience working with them. They're truly amazing service given unit…… I love there works..❤️"
Anjan Mallick
CEO – Mhelp Technologies
TRUSTLINK is providing very good service with affordable price. Very trustworthy organisation to deal with.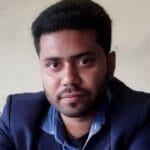 Imtiaz Ahmed Molla
MD – Whelm International Pvt Ltd
TRUSTLINK has an excellent team and the service delivery performance is outstanding.