Register your LLP in easy steps
Limited Liability Partnership Registration is an alternate business formation that provides the advantages of a limited liability feature as well as flexibility like that of a Partnership Firm. It is a legal entity liable to the full extent of its assets. This unique business formation came to existence in Indian Corporate World in 2009 by the Limited Liability Partnership Act of 2009. It is most suited for small and medium-sized businesses. It is the easiest types of business formation to incorporate. Minimum 2 partners are required to incorporate an LLP, but no such upper limits. In a limited Liability Partnership, one partner is not responsible for the other partner's misconduct and negligence. Rights and duties of the Partners are governed by an agreement signed between the partners. An LLP is not capable of issuing equity shares and it's not a suitable business formation for raising equity funds from different category of Investors.
More Protection with More Flexibility
It is important to understand your proposed business model before deciding to go for LLP or Private Limited Co or Partnership Firm or Proprietorship Business. LLP should not be chosen for any business that plans for raising equity funds from Angel Investors, Venture Capitalists or Private Equity. But, it is a preferred business formation different from proprietorship or partnership where the personal assets of promoter and partners are not protected if the business becomes bankrupt.
Separate Legal Entity: Limited Liability Partnership is a separate business entity from the partners. LLP ensures perpetual succession, i.e the partners might leave or expire, but business remains. An LLP can own or acquire property because it is recognized as juristic person and partners cannot claim them as theirs.
Simplicity: In comparison to the formation and operation of a Private Limited Company, the formation and operation of a Limited Liability Partnership are very simple and straightforward. Transferring of ownership of LLP is also simple. Also, there is no minimum capital contribution requirement for an LLP in India.
Suitable for Small Business: LLPs having annual turnover below 40Lakh and Capital Contribution below 25 Lakh do not require any formal audit. It makes LLPs more suitable for small businesses and startups. Also, the other compliance formalities of a LLP is much simpler as compared to Private Limited Company.
Key benefits of an LLP
Better Image and Credibility in the Market: Limited Liability Partnership is a popular and well known business formation preferred by corporate customers, Vendors and Government agencies to deal with instead of proprietorship and normal partnership.
Benefit of Central Registration: An LLP can open their branch or Bank Account anywhere in India as it is registered under Ministry of Corporate Affairs as compared to Partnership Firms that are registered under State Governments.
Limited Liability Protection: In an LLP, partners have a limited liability towards a limited amount of debts. Personal assets of the partners are always protected for any bankruptcy in an LLP.
It is simple to form an Limited Liability Partnership in India
Before going for a Limited Limited Partnership Registration in India, one must ensure the minimum requirements of different parameters as per Limited Liability Partnership Act 2008.
LLP Name Must be Unique: An LLP name must be distinct and unique. The proposed LLP Name should not be similar to any existing registered Indian LLP/Companies or Trademarks.
Minimum Partners: For an LLP Registration in India, a minimum number of two partners is required whereas there is no such maximum limit of partners in an LLP. Minimum of one partners should have Indian Citizenship which is a legal prerequisite for LLPs in India.
Minimum Capital Contribution: There is no such Capital contribution requirement for Limited Liability Partnership Registration in India.
Registered Office: For an Limited Limited Partnership Registration in India, an LLP must have a registered address within India from where the basic business operation will be done. It is not mandatory to be a commercial location.
Easy documentations and process
Documents requirements for a Limited Liability Partnership Registration in India is very simple and only scan copies of the documents required by the authorities.
Documents of the Partners of the proposed LLP
Photographs of both the Partners
PAN Card, Aadhar Card and Voter ID
Address Proof: Updated Bank statement/Electricity Bill/Telephone Bill/Mobile Bill(not older than 30 days) – any one
Identity Proof: Voter ID Card/Passport/Driving License (any one)
Consent of Partners (Format will be provided)
Documents for Registered Office Address
Latest Electricity Bill/Any Other Utility Bill in the name of the owner
Rent Agreement between owner and proposed LLP promoter.
NOC from the owner (Format will be provided)
Extra documentation for Foreign nationals / NRIs
Passport Copy
Evidence of address like driver's license, bank statement, residence card or any other proof of address issued by government.
Limited Liability Partnership Registration from TRUSTLINK
TRUSTLINK offers attractive package for Limited Liability Partnership Registration in India. Our LLP Registration Package offers the following package with its clients:
2 Digital Signatures with Token
Preparation of LLP Agreement
DPIN for Partners
PAN and TAN of the LLP
Incorporation Certificate
Bank Resolution for Account Opening
Free MSME Registration
Free 1 year web hosting* with ssl.
What our customer say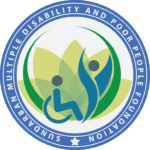 Abul Kashem Sahani
Chief Functionary – Sundarban Multiple Disability and Poor People Foundation
" Never visited their office, but a strong relationship developed over years. My NGO is created and maintained by TRUSTLINK"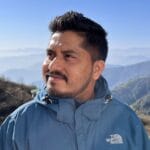 Akash Dutta
Co-Founder – Adorable Vacation LLP
"Best experience !!! Team TRUSTLINK helped us in our LLP incorporation. Hassle free service with top quality supervision. Highly recommended"
Prabir Kumar Bose
Founder Director – Vaibhavi Shaambhavi Foundation
"Great experience working with them. They're truly amazing service given unit…… I love there works..❤️"
Anjan Mallick
CEO – Mhelp Technologies
TRUSTLINK is providing very good service with affordable price. Very trustworthy organisation to deal with.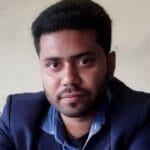 Imtiaz Ahmed Molla
MD – Whelm International Pvt Ltd
TRUSTLINK has an excellent team and the service delivery performance is outstanding.