What is NGO Darpan?
NGO Darpan is a portal that connects NGOs with all important government agencies for a smooth processing. The NITI Aayog and the National Informatics Center jointly launched the NGO DARPAN. It enables the exchange of crucial information between volunteer organisations and non-governmental organisations (NGOs) and government agencies, bodies, and ministries. NGOs can obtain important information and updates about government grants and other benefits by NGO Darpan Registration.
To apply for any government grants and benefits, NGOs must first register with the NGO Darpan and create an ID. Also known as NITI Aayog Registration, it is a free service provided by the NITI Aayog to NGOs and Voluntary Organizations in order to help them stay updated about new government programs, grants, or schemes. The platform, which is collaboration between the NITI Aayog and the National Informatics Center, would assist NGOs and the government develops deeper partnerships. Additionally, completing the NGO DARPAN registration process lends legitimacy and accountability to NGOs.
Benefits of NGO Darpan Registration in India
The operational success of an NGO depends on its capability to get donations and government funds for its different programs and objectives.
Darpan ID enable NGOs and Voluntary Organisations to interact with government departments and agencies.
NGO Darpan Registration is required while applying for registrations for other government funds and also during the application process for different government grants.
Up-to-date information on new schemes, projects and the status of ongoing schemes can be accessed through Niti Aayog Registration.
Enlistment on government database through NGO Darpan eligible for emergency funding by government.
Documents required for the creation of NGO Darpan ID
Documents required for NGO Darpan Registration
PAN Card of the NGO.
Address Proof of NGO
Adhaar card & PAN card of the Trustees/ Members/ Directors
Registration Certificate of Trust/ Society/ Section-8 Company
Valid mobile numbers and email addresses of all the members.
Details of the source of money or funding that has been received or is expected to be received.
Details of what the governing body did or planned to do.
Details of three members of the governing body who serve on the executive committee on the below assigned posts:
Chairman/President, or an equivalent position
Secretary General (In-charge of Operation or equivalent post)
Treasurer/Financial Trustee or a comparable position
If the documents are proper and meet all of the necessary requirements, the application will be granted in 1-5 days. When your application is granted, a unique ID will be issued for all future communication with the government.
What our customer say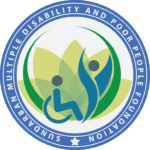 Abul Kashem Sahani
Chief Functionary – Sundarban Multiple Disability and Poor People Foundation
" Never visited their office, but a strong relationship developed over years. My NGO is created and maintained by TRUSTLINK"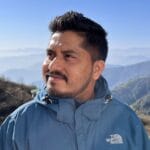 Akash Dutta
Co-Founder – Adorable Vacation LLP
"Best experience !!! Team TRUSTLINK helped us in our LLP incorporation. Hassle free service with top quality supervision. Highly recommended"
Prabir Kumar Bose
Founder Director – Vaibhavi Shaambhavi Foundation
"Great experience working with them. They're truly amazing service given unit…… I love there works..❤️"
Anjan Mallick
CEO – Mhelp Technologies
TRUSTLINK is providing very good service with affordable price. Very trustworthy organisation to deal with.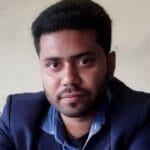 Imtiaz Ahmed Molla
MD – Whelm International Pvt Ltd
TRUSTLINK has an excellent team and the service delivery performance is outstanding.