What is CSR and CSR 1 Registration
The Corporate Social Responsibility (CSR) is a concept wherein Companies is required to spend a small portion of their Profit (i.e. 2% of Profit) towards CSR Activities based on some predefined criteria set by government which includes promoting health care, promoting education, rural development projects, ensuring environmental sustainability and conservation of natural resources etc. The basic premise is that when the corporates get bigger in size, apart from the economic responsibility of earning profits, there are many other responsibilities attached to them which are more of non- financial /social nature. CSR provisions are applicable to companies one they come under the following criteria as per Sec 135 of the Companies Act 2013:
Companies having a net worth of rupees five hundred crore or more, or
Companies having turnover of rupees one thousand crore or more or
Companies having a net profit of rupees five Crore
These companies can utilize their CSR Funds on social activities by themselves or through other Non-Profit Organization as prescribed by the Government of India.
CSR-1 is a form for registering entities to get CSR funding from the corporates for CSR activities. The contents to be filled in Form CSR-1 are: Nature of entity. CIN Number or Registration Number of the entity. Date of Incorporation, address and email ID of the entity. All entities who are intending to get CSR projects have to file this Form on the MCA portal.
One of the major changes introduced via New CSR Rules for the NGOs is making registration compulsory for undertaking CSR activities on behalf of companies. Such registration is required to be taken in e-form CSR-1. The purpose of mandatory registration is for monitoring the activities of NGOs and other agencies.
Who can apply for CSR 1 Registration
Types of NGOs eligible for CSR-1 Registration are:
Section 8 companies registered under Section 12 A and 80 of the Income Tax Act
Registered Society also registered under Section 12 A and 80 of the Income Tax Act
Registered Public Trusts also registered under Section 12 A and 80 of the Income Tax Act
Registered Public Trusts also registered under Section 12 A and 80 of the Income Tax Act
Registered society or registered public trust established by the Central or State governments
Note that all the above entities must have a track record of undertaking at least 3 years of permitted social welfare activities.
Benefits of CSR 1 Registration
Enhanced public image
High authenticity of NGO
Ease in undertaking CSR activities
Entitled to receive Grants and Donation from companies
Procedures to file CSR 1
The filing procedure of Form for CSR Funding as per Rule 4(2) of CSR Amendment Rules, 2021 is as follows:
Filing Of CSR1: The NGO files Form CSR 1 with Registrar for registering itself with Central Government.
Verification: The Form is then verified by a professional like Chartered Accountant (CA), Certified Management Accountant (CMA) or Company Secretary (CS).
Submission: Form CSR 1 is submitted by the NGO filing it to the Registrar.
Registration Number Generation: After submission of Form CSR1, a unique CSR Registration Number is granted.
Documents and Information required for CSR 1 Filing
The documents required for CSR-1 Registration is as follows:
Copy of registration certificate/Trust Deed/Memorandum for a registered society.
Copy of the PAN of the NGO
DIN/PAN of the directors, Trustee Secretary, etc. of the organization
Copy of the Resolution authorizing the person by the entity with resolution number and date
DSC of the person authorized to apply
Mail ID and Mobile number
12A and 80G order copy
NGO Darpan ID
What our customer say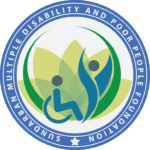 Abul Kashem Sahani
Chief Functionary – Sundarban Multiple Disability and Poor People Foundation
" Never visited their office, but a strong relationship developed over years. My NGO is created and maintained by TRUSTLINK"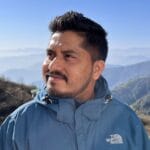 Akash Dutta
Co-Founder – Adorable Vacation LLP
"Best experience !!! Team TRUSTLINK helped us in our LLP incorporation. Hassle free service with top quality supervision. Highly recommended"
Prabir Kumar Bose
Founder Director – Vaibhavi Shaambhavi Foundation
"Great experience working with them. They're truly amazing service given unit…… I love there works..❤️"
Anjan Mallick
CEO – Mhelp Technologies
TRUSTLINK is providing very good service with affordable price. Very trustworthy organisation to deal with.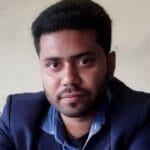 Imtiaz Ahmed Molla
MD – Whelm International Pvt Ltd
TRUSTLINK has an excellent team and the service delivery performance is outstanding.