A brief on Trademark Registration
A trademark may be a phrase, logo, design and combination of colours or shapes that denotes the uniqueness of brand or product or service and differentiate that product or service from its competitors. Globally, a trademark is considered as the most valuable asset of a business. A trademark is a intellectual property or intangible asset of a business.
A Trademark Registration provides its owner a protection of his/her brand and a right to sue against others who try to copy your brand identity. Thus, a trademark registration prevents others from using a registered trademark and gain business using it.
What is trademark classes ?
There are 45 broadly categorized trademark classes, out of which 1 to 34 come under goods category and 35 to 45 come under service category. One need to be careful in picking the classes as it determines the validity of the trademark for your business. Your trademark can come under a single class or multiple classes based on your business activity.
One can check online on which class your product or service belongs from the below link:
https://ipindiaonline.gov.in/tmrpublicsearch/classfication_goods_service.htm
Benefits and Importance of trademark registration
An Indefinite Asset: A Trademark registration has lot of benefits to a company. Once registered, it becomes an intangible asset that can be traded, franchised, commercially engaged and issued. A trademark is very worthwhile for a company to protect its goods and services from infringements.
Unique Identity -A trademark showcases the unique identity of goods/services offered by a business and differentiates it from other similar goods or services.
Legal Protection: An owner of a registered trademark can use his/her legal rights for any violation in regards of the owner's logo, brand, a slogan that has an active trademark against it. An owner can sue any third party to use his/her trademark without any valid consent and permission of the owner of the registered trademark. If a trademark is enrolled, it holds a strong evidence that the owner of the trademark refers to the person who has taken the effort to designate it. All legal arrangements will be in support of the party that has the trademark recorded.
Duration of Validity: A registered trademark has duration of validity that extends up to 10 years and it has to renew repeatedly.
How it is different to apply a Trademark with TRUSTLINK
We strongly recommend pre-application/registration assessment of a trademark to safeguard the interest of our clients. Our highly experienced IPR professionals check and analyses the proposed trademark before registration to get a probable future of a trademark. A proper pre-examination of a proposed trademark not only minimizes the probable monetary loss, but also help you design a unique business logo.
The trademark registration will be done in a single day and proprietors can use the "TM" symbol with trademark soon after that. Here in TRUSTLINK, you will not just get the trademark registration online, but our experts continuously track the status of the trademark application and keep on updating the applicant till final status.
Government Fees for Trademark Registration
Government Fees for Trademark registration is Rs 4500 for individual and Rs 9000 for body corporates or entities. However, body corporates and entities will get 50% rebate on govt. fees on submission of MSME Registration document or Start up India Recognition certificate.
All government fees are applicable on per application per class basis. That is if you go for single application, but for multiple classes, then one have to pay Rs 4500/9000 for each classes.
Requirements for registering a trademark
• Details of the brand name, logo, symbol or slogan for which trademark registration is required.
• Date of first use of the trademark.
• Details if the owner of the trademark like name and address, in case of a company name, ma,e of all the members are required.
• An authorization form named TM – 48
• Application fees for Trademark Registration.
• MSME/Start up recognition
• Partnership Firm, body corporates (other than individual) can provide a certificate of registration under MSME or start up India scheme to avail 50% rebate on Govt. Fees.
• Properly filled application form TM –A
Protect your brand Today
Protect your brand today with Trademark Registration
Govt Fees:
• Rs 4500/class for individual/MSME/Start up India recognized
• Rs 9000/class for body corporates/entities.
Professional fees: Rs 1990/-
Delivry of Service: Within 24 hours
What our customer say
Dr Mukhtar Ahmed
Founder of CHARON DISHA
"Customer Service, Relation, Behavior & Nominal Fee, I am Really Happy"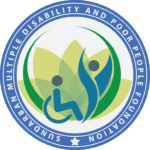 Abul Kashem Sahani
Chief Functionary – Sundarban Multiple Disability and Poor People Foundation
" Never visited their office, but a strong relationship developed over years. My NGO is created and maintained by TRUSTLINK"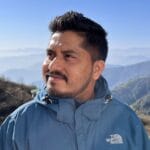 Akash Dutta
Co-Founder – Adorable Vacation LLP
"Best experience !!! Team TRUSTLINK helped us in our LLP incorporation. Hassle free service with top quality supervision. Highly recommended"
Prabir Kumar Bose
Founder Director – Vaibhavi Shaambhavi Foundation
"Great experience working with them. They're truly amazing service given unit…… I love there works..❤️"
Anjan Mallick
CEO – Mhelp Technologies
"TRUSTLINK is providing very good service with affordable price. Very trustworthy organisation to deal with"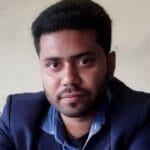 Imtiaz Ahmed Molla
MD – Whelm International Pvt Ltd
"TRUSTLINK has an excellent team and the service delivery performance is outstanding"