A brief about FSSAI
Food Safety and Standards Authority of India (FSSAI) is an autonomous body established under the Ministry of Health & Family Welfare, Government of India. FSSAI is responsible for protecting and promoting public health through the regulation and supervision of food safety. FSSAI License or FSSAI Registration is mandatory before starting a food or related business.
The Food Safety and Standards Authority Act secure the laws relating to food and establish science-based standards for food to control food manufacturing. FSSAI licenses are of three types: FSSAI Basic License, Central FSSAI license, and State FSSAI license. With the FSSAI license, there is also an FSSAI registration needed for the petty food retailers.
Which FSSAI Registration or License you need ?
Under FSSAI, the business owner will have to opt for either for FSSAI Registration or FSSAI License. The applicability of FSSAI registration or license depends on the annual turnover of the business and some other factors such as; whether the business is located in more than one state, the quantity of production, nature of business. (Some businesses, like export or import business, have to mandatorily apply for FSSAI License, even if their turnover is within the limit prescribed for FSSAI Registration.) Following are the applicability of FSSAI Registration or FSSI License based on the annual turnover of the business:
Annual Turnover wise requirement of FSSAI Registration or License
Below 12 lakhs Registration
Rs 12 lakhs to 20 Crore State License
Above 20 Crore Central License
Though these are the basic criteria for type of Registrations and Licenses one requires, there are some other parameters for which licenses may be mandatory irrespective of turnover of business. Our FSSI experts will help you to select your exact requirement for your business.
Benefits of FSSAI Registrations and Licenses
• A Registration or License from a govt. authority creates trust and credibility among customers.
• The applicability of well-known FSSI Logo along with your product packaging increases goodwill among customers.
• FSSI Regulations and guidance improves the operational standards of a food business if followed properly, that always contributes in generating confidence among customers.
• FSSI Registration and License is a mandatory for export, import or online distribution of any food items in India.
• FSSAI is also responsible for setting guidelines and procedures for quality assurance of the accredited labs as per ISO17025.
Punishments for carrying out a business without an FSSI License.
Sometimes also termed as Food License, FSSI Registrations and Licenses are mandatory for all food operators except the person exempted from licensing. If a person or food business operator himself or by any person on his behalf who is supposed to obtain a license manufactures, sells, stores or distributes, or imports any article for food without a license, then it is a punishable offense with imprisonment for a term which may extend to six months and also a fine for around five lakhs.
Documents and Information Required for FSSAI Registrations and Licenses
Documents and Information required for FSSI Registration
• Identity Proof – Voter ID Card, PAN Card, Driving License, Passport, Aadhar Card, Senior Citizen Card, ID issued by Government department.
• Declaration stating that the food business proposed to be conducted shall conform to the Food Safety and Standards Act, Regulation and all applicable by-laws.
• Scan copy of the photograph of the applicant 4. Scan copy of the signature of the applicant.
Apart from the above documents, some information are also required for an FSSI Registration:
• Name of the business.
• Type of business entity.
• Contact details of the business (Email address, number).
• Address of the business.
• Brief description of business activity.
• Annual quantity of production.
• Date of commencement of business.
• In case of the seasonal business duration of business
Documents required for FSSI State License
• Particulars of Partners, directors, proprietors, and Executive Members of Society with full address and contact details.
• Passport-sized photograph of the applicant
• Identification proof and Proof of address of the Applicant.
• PAN Card of the applicant.
• A copy of property papers (If the place of business is owned by the applicant).
• A copy of the rented agreement and landlord's No Objection Certificate(If the property is rented).
• Particulars on Source of Raw material.
• Form duly completed and signed.
• List of all the equipment & machinery installed and operating in the unit.
• No Objection certificate from the Municipality.
• Particulars of food category and complete details of the product to be manufactured.
• E-code document issued by Directorate General of Foreign Trade.
• Form IX Nomination of persons by a company.
• Letter of authorization including the name & address of the responsible person.
• Certificate of the plan relating to the food safety management system.
Documents required for FSSI Central License:
• Duly filled and signed form B of FSSAI regulations
• Plan the layout of the premise with complete measurements of the manufacturing and operational unit.
• In case the applicant is a company: a complete list of directors such as name, address proof, contact details along with a copy of MOA, AOA & COI are necessary.
• In case the applicant is a partnership firm: a complete list of all the partners such as name, address proof, contact details, etc. along with a copy of partnership deed is necessary.
• In case the applicant is a co-operative society: a complete list of all the members such as name, address proof, contact details, etc. are necessary.
• If the applicant for a license is a registered trust: a copy of trust deed and record of trustees is required
• Address proof of premise is required, which can be any one of Electricity Bill/Rent Agreement/Registry of Premise etc.
• Food safety management plan or similar system in place
• Name and List of Equipments and Machinery along
• Source of milk, raw materials, and other food products along with its location.
• NOC by the municipality or local authorities.
• If the applicant runs a hotel and the central license is obtained for the same, tourism certificate issued by the ministry of tourism shall be compulsorily attached.
• IE code document issued by DGFT (If any)
What our customer say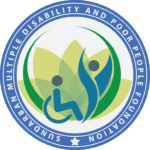 Abul Kashem Sahani
Chief Functionary – Sundarban Multiple Disability and Poor People Foundation
" Never visited their office, but a strong relationship developed over years. My NGO is created and maintained by TRUSTLINK"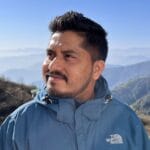 Akash Dutta
Co-Founder – Adorable Vacation LLP
"Best experience !!! Team TRUSTLINK helped us in our LLP incorporation. Hassle free service with top quality supervision. Highly recommended"
Prabir Kumar Bose
Founder Director – Vaibhavi Shaambhavi Foundation
"Great experience working with them. They're truly amazing service given unit…… I love there works..❤️"
Anjan Mallick
CEO – Mhelp Technologies
TRUSTLINK is providing very good service with affordable price. Very trustworthy organisation to deal with.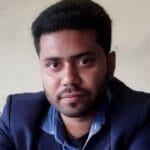 Imtiaz Ahmed Molla
MD – Whelm International Pvt Ltd
TRUSTLINK has an excellent team and the service delivery performance is outstanding.